Why Can't You Speak English With Confidence?
Most of us have learned the English language as part of the syllabus from KG class to degree. Why can't we speak and handle English with confidence yet?
Teaching about English in school and college. The reality is that English is not easy to handle. Our education method is that the responsibility of an English teacher ends with teaching the chapters in the textbook. That's why even after the best mood and situation that can handle language, the majority of students are unable to handle English during school and college days.
The situation for those who know English to use it is very rare in our country. We don't use English in our homes, friendships and workplaces - Learn English with Us
It's a fact that the majority of people don't get better job opportunities and higher education opportunities because they can't handle the English language with confidence.
As a solution to this, we see most of them who joined spoken English classes and other training programs. We need to evaluate whether such classes bring learners to learning English speaking styles that are acceptable internationally.
Systemic Fucnctional Linguistics Training Methodology is the formula adopted by the world's best universities to teach English language. The specialty of this consciousness is that language learning creates easy navigation through everyday situations.
We have one of the best trainers in the field of Systemic Functional Linguistics and handle international quality English guarantees the best English training at an affordable fee.
What our students have to say
My instructor Ms Najuvin was always there to help me, in all four skills writing was the hardest for me after going to many failures and institutes a friend recommended 4 skills online classes.
My first three days started with clearing my doubts correcting my past writing mistakes right from school. they way each module was simplified and explained help get over the fear of IELTS and achieve a n over score of 7 needed for my students visa.
I completed my IELTS course from this great institute which I would gladly recommend to anyone who is looking for a professional ielts coaching center.
I joined my friend for our PR process and achieved a band score of 8 which we never expected. The methods used for teaching us were just great , simple techniques to achieve scores easily.
Thank you ma'am and all in 4skills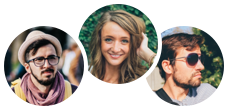 4.6 out of 5 stars from 8.6k reviews

We're making learning as simple as can be